We're Back
08 Jun 2008
After two weeks in gorgeous St. Lucia on honeymoon at the Sandals Grande St. Lucian, my new bride and I have returned to DC. Take a look at a few of the pictures we snapped along the way.
A Few Pictures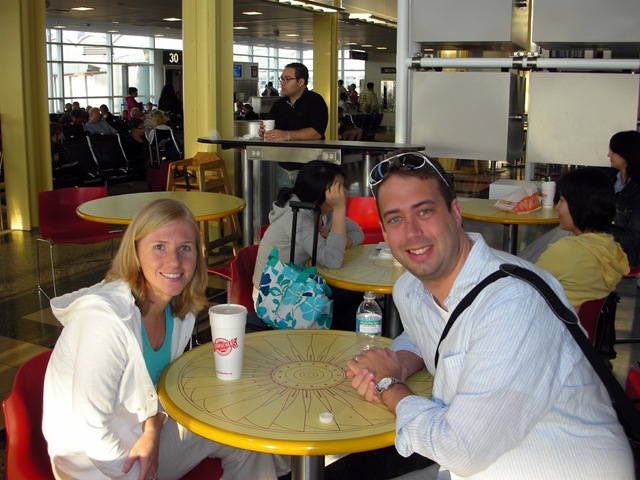 After a hectic weekend, we got our first chance to relax at National Airport, waiting to depart for Miami and then on to St. Lucia.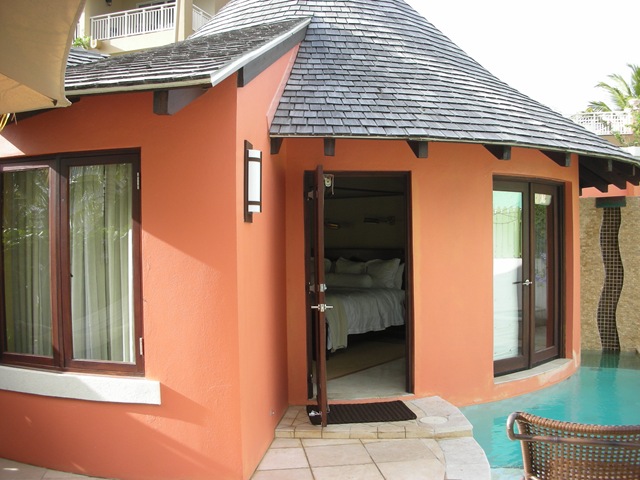 The backyard of our home away from home. To the right you can see our private pool (with the waterfall in the background). Not pictured: our outdoor shower & hot tub, plus a hammock that proved perfect for reading and relaxing. All this and only a stone's throw from the beach!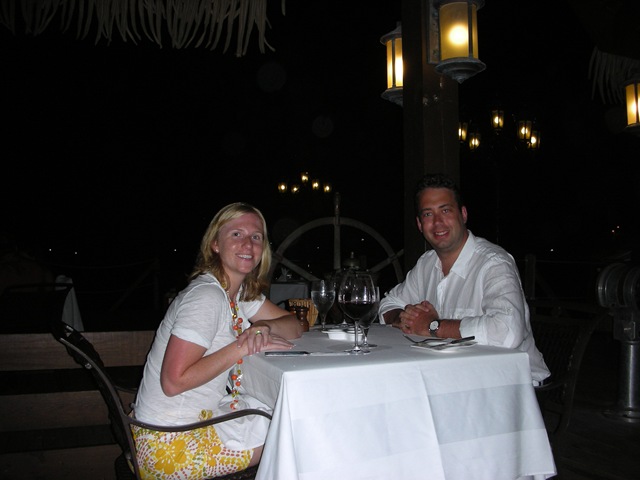 Our butler scheduled an intimate dinner for the two of us at Gordon's, a restaurant at the end of a pier only a few minutes walk from home. If you've never stayed at an all-inclusive, I highly recommend it. It was nice to eat at fine restaurants every night and just get up and leave without worrying about any bill.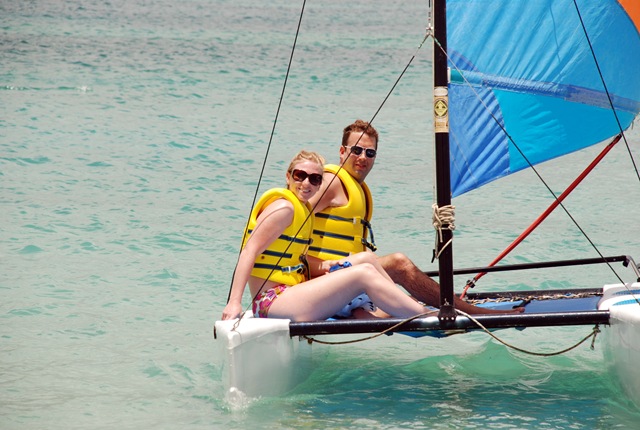 First order of business the first morning in St. Lucia? Sailing. Lots of sailing. My hopes of sailing every day were not to be (so much else to do!), but I did manage to go out every other day or so.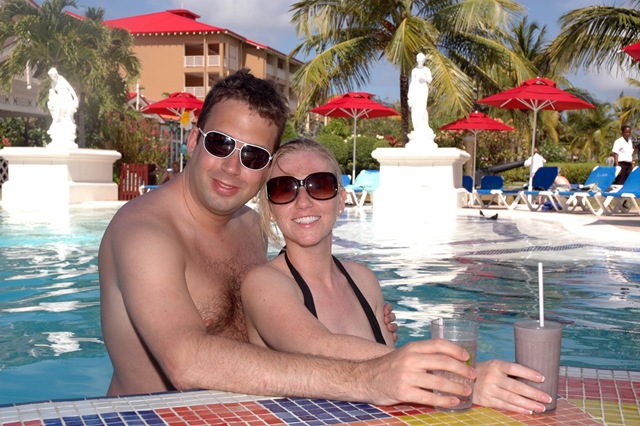 We heart swim-up bars.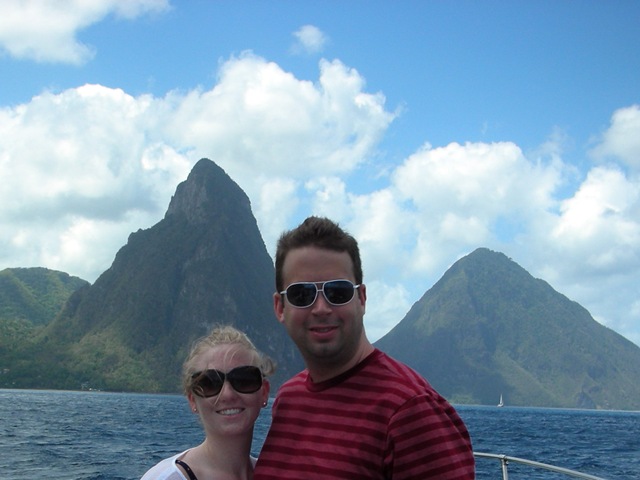 St. Lucia's most famous landmarks, the Pitons, in the background. Also the namesake of St. Lucia's most popular beer (which tastes remarkably like Corona).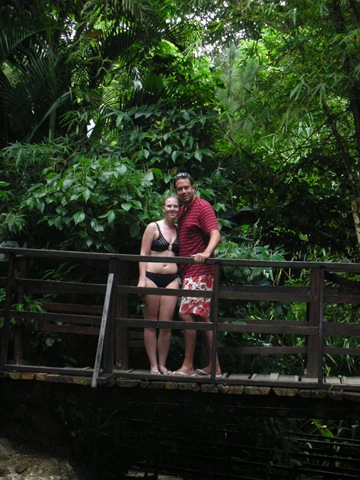 A tour guide led us into the outer fringes of the rainforest, where we wanted to swim in a waterfall.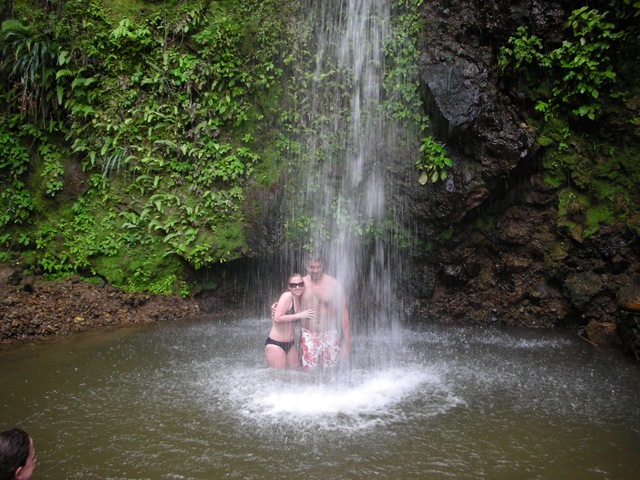 Which we did.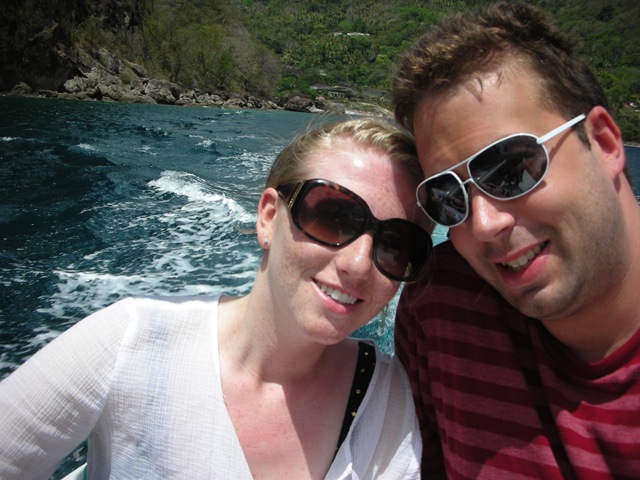 There was a lot of boating in St. Lucia. This was taken on a wild, wet ride back from the Pitons.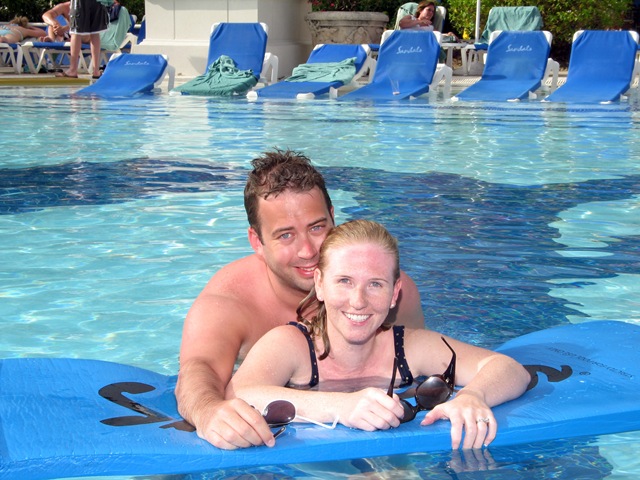 We spent considerably more time in the humongous beach-side pool than on the beach proper. Lesson learned? The ocean needs more swim-up bars.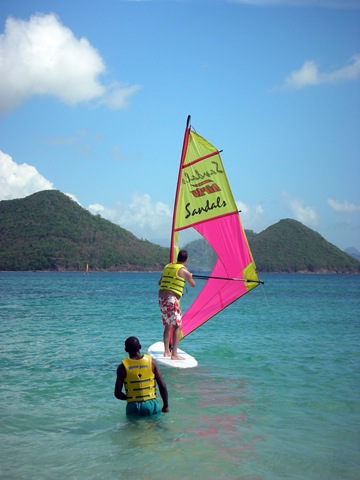 Windsurfing is hard. Hard, hard.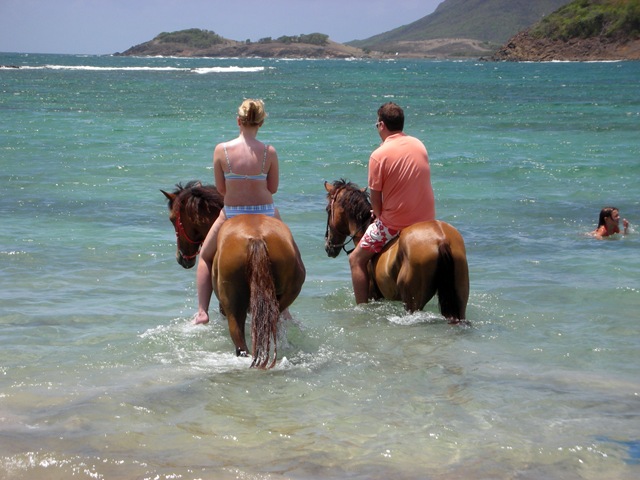 Riding horses bare-back in the surf is fun, but it also gave me a very healthy respect for the invention of saddles.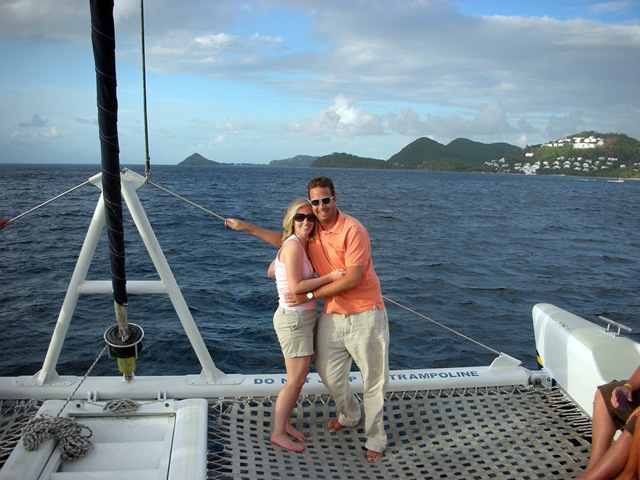 Taken on the bow of a 50+ foot catamaran, which I'm trying to figure out how to add to my Amazon wish-list.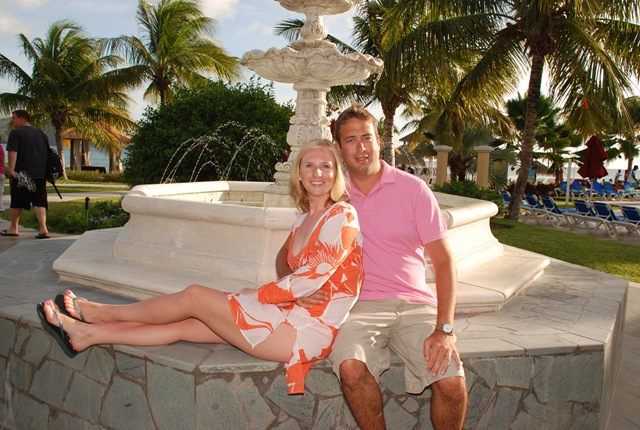 Uh oh, the trip is almost over, hurry up and take some nice photos!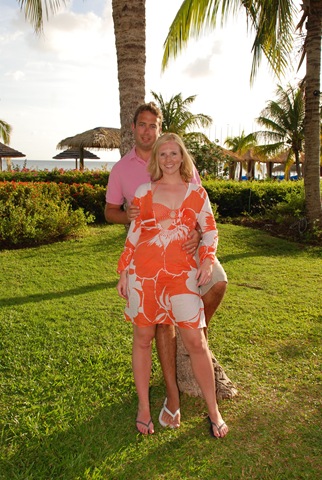 Who are these tan people, and what have they done with the folks from the first picture?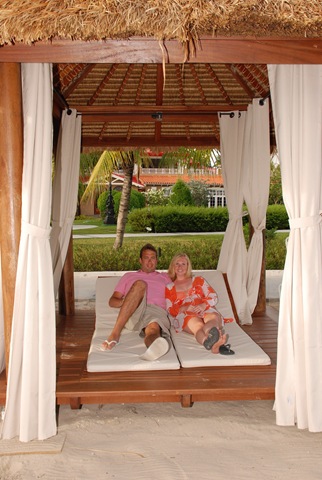 With picture time over, it's time to relax in a beach-front bungalow until the sun goes down. Afterward it is off to pack and bid St. Lucia farewell in the morning.
This is only a small selection of our wonderful two weeks. If anyone else is considering a trip with their significant other to the Caribbean, we cannot recommend St. Lucia highly enough and Sandals Grande St. Lucian was a wonderful place to stay.